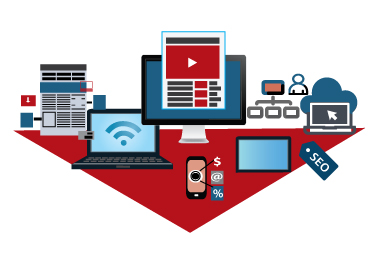 Digital Media Advertising
Digital media includes web pages, websites, social media, data and databases, software, digital images, and digital audio, such as MP3 and electronic books.
We deliver the right message at the right time to the right audience. Digital media allows you target your exact customer age, income, education level, buying habits, lifestyles and so much more. It also has some of the most sophisticated tracking results of all media.
• Website Design
• Adwords Google PPC (Pay Per Click)
• SEO (Search Engine Optimization)
• SEM (Search Engine Marketing)
• Content Marketing
• Email Marketing
• Blogging
• Social Media
– Set-up
– Posting
– Advertising