AD-EXCELLENCE advertising & marketing. has 30+ years experience in advertising and marketing. We are based in beautiful Colorado Springs, CO, at the foot of Pikes Peak.
AD-EXCELLENCE is a full service advertising agency in Colorado Springs. What that means to you, is that we offer the convenience of a one-stop shop for all of your advertising, marketing, website design, digital media and public relations needs. You have the convenience of working with one company and not having to hire many companies to accomplish your company goals.
Ad-Excellence is an advertising agency providing businesses, organizations, corporations and ministries with multiple services all in one company. We serve both commercial and non-profit organizations with strategic marketing plans. Ad-Excellence offers you a full-range of effective media services that make the most of your media investment. You are unique in the purpose that God has called you to. You have a life-changing message and you want to make the most of every means available to share it. That's why Ad-Excellence positions you for success by first identifying and defining your uniqueness. Then we work together with you in developing a carefully crafted marketing strategy that empowers you to achieve the greatest possible impact…
Click here to view a list of our services.
The Hebrew Word for Excellence
The literal translation of Yateer is – "The mountain or island that juts out above the rest."  What an apt description for what striving for excellence does for you – it causes you to rise above all the rest. There are certain characteristics possessed by those who God uses to transform the market place.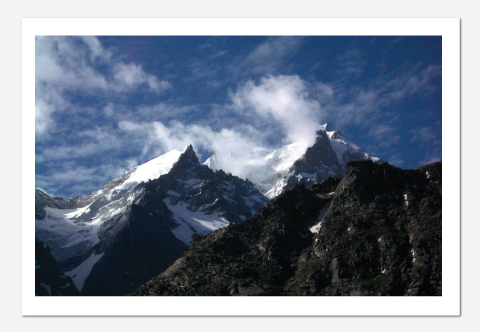 Excellence
We commit ourselves to excellence in creative use of visual, video and audio production.
Expertise
We continue to position ourselves as industry experts with a commitment to always learn and stretch ourselves professionally. We will adapt to the ever-changing marketplace and technology.
Accountability
We implement and maintain systems to track results that justify our services.
Stewardship
We commit ourselves to responsibly use and distribute the resources entrusted to us by God and our partners, for the benefit of both the organizations we partner with as well as Ad-Excellence.
Service
We commit to serve, seeking the best interest and long term goals of our partners above all other considerations.
Reliance
We rely on God's wisdom, grace, mercy and guidance in every area.
Joy
We will find joy in what we do and those we do it with giving glory to God regardless of any success or failure.